As may be obvious by the lack of updating I am on hiatus and will remain on hiatus until January. I'm working on deadline and am OFF-LINE except to check email.
Feel free to email me or leave a comment on this site (here or on another post) if you have something to say! I am genuinely happy to hear from readers, seriously. At the moment I need to stay away from the timesink of on-line however in order to get two major projects completed.
Blogging should resume in January 2014 with answers to the wonderful questions I was asked back in the Cold Steel Giveaway of May 2013.
Meanwhile, in other news, COLD STEEL is a finalist for the RT Award for Best Fantasy Novel of 2013 (together with novels by Paul Cornell, Mary Robinette Kowal,  Stella Gemmell, and E.C. Blake). The contenders answer two questions here on their favorite fantasy novel of 2013 and how they think the field is changing.
As always, thank you for reading.
Mirrored from I Make Up Worlds.
My darlingest of
darlings
, it has been to long, but guess who is dropping by my blog today? Yes, you know it's true ...
That sparkliest of sparkly vampires!
That sharpest tooth in a gum of afterlife!
The maddest baddest wielder of italics!
Lord Akeldama!
Confused Foptopus asks:
Kind of a serious question, but it vexes me so: why is love, affection, compassion etc so taboo/distasteful/not 'done' among the supernatural? Wouldn't being around forever give one more cause for appreciating such things, rather than less?
But darling
pumpkin cuddle
, such things make the afterlife so terribly
terribly
messy. You know, we vampires
abhor
a mess. Leave such things to the werewolves, that's what I always say.
ValerieP asks:
As one who enjoys immortality in the highest of social stations, I assume you have a wealth of generations of idioms to select from. In reference to your usage of the word, "La," what term would be comparable in the twentieth (or 21st) century?
Gracious me, prickly puff, I hardly
dare
contemplate the matter. La, but what a question! Perhaps, as the modern parlance might have it, the subjective exclamatory use of the word "dude"? But goodness gracious me, can you imagine a
vampire
utilizing the word "dude"? Oh no, I'm giving Miss Carriger ideas.
1770-1790 The Museum of Fine Arts, Boston
Melody Powers asks:
Are there any particular fabrics or colours you would recommend for a poor young lady with the unfortunate habit of sweating a lot? Ones that don't show the sweat marks. Or possibly any great insights you can share on how to reduce said sweating?
What a
positively tragedical
predicament, my shimmering grapelit. First, let us be clear, young ladies do not sweat, they glow. Second, why not join us and adopt supernatural hours while living in jolly old London-town? Avoid the the sun altogether, who needs it?
Lady DarcyDevotee asks:
You have many gallant and dapper young MALE drones but I'm curious: Do you have any FEMALE drones? If so, where do I submit my application?
Miss Carriger reliably informs me that I am Not To Answer this question. Miss Carriger is one of the few females whose advise I
must
heed, and that's only because she controls my entire existence with the iron pen. I am
loathe
to admit such a thing but she could even, if she wished, write me into second death or have me loose all my
beloved
italics. Tis the greatest sadness of my existence, that I am behooven to an American Hussy of Questionable Moral Fiber and Lackluster Literary Skill.
1853 Punch Sept
Scapebabe asks:
Despite the fact that it does not truly provide you any sustenance, are there any foods that you enjoy, either because of the flavor, texture, or visual aesthetic appeal? And if so, what are they? I require new additions to my recipe box.
Champagne
darling
, bit of bubble, tot of the old fizzy. And, for that matter anything made with champagne. How about
Pink Champagne Cake
? And, of course, anything with fresh blood, there is a lovely cooking book entitled
Bite Me
circling the back alleys at the moment but I suspect you aren't quite of that inclination, yet...
Have a question for Lord Akeldama?
He
may have answered it already
or you may leave it in a comment below. Please do not ask time sensitive questions, Lord Akeldama, being a vampire, as a very loose interpretation of time.
GAIL'S DAILY DOSEYour Moment of Parasol and Your Infusion of Cute . . .Your Tisane of Smart . . .Your Writerly Tinctures . . .
Over at Korval.com they are giving away
5 free Audible copies of Trade Secret
. I am a big fan of the Liaden Universe and i fyou like Space Opera they are great and this is a great way to dive in. You have to leave a comment and the giveaway ends Friday at midnight (Maine time).
PROJECT ROUND UP
Curtsies & Conspiracies
~ The Finishing School Book the Second.
Out now!
Soulless Vol. 3
(AKA
Blameless
the manga) ~
Out now!
Waistcoats & Weaponry
~ The Finishing School Book the Third.
Release date to come.
Manners & Mutiny
~ The Finishing School Book the Last.
Working rough draft.
Prudence
~ The Parasol Protectorate Abroad Book the First:
Delayed.
Why?
Rewrite begins in 2014.
The Books!
Book News:
The first three Parasol Protectorate audio books should now be available in UK via audible or other digital download mediums.
Quote of the Day: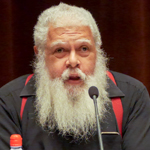 SFWA has named Samuel R. Delany, Jr. (1942– ) as the 2013 DAMON KNIGHT MEMORIAL GRAND MASTER for his contributions to the literature of Science Fiction and Fantasy.
Samuel R. Delany is the author of numerous books of science fiction, including Nova, Dhalgren, Stars in My Pockets Like Grains of Sand, and most recently Through the Valley of the Nest of Spiders. Two of his classic works of science fiction criticism, The Jewel-Hinged Jaw and Starboard Wine, have just been brought back into print by Wesleyan University Press, who will reissue a third, The American Shore, in the summer of 2014.
After winning four Nebula awards and two Hugo awards over the course of his career, Delany was inducted into the Science Fiction and Fantasy Hall of Fame in 2002. Since 2001 he has been a professor of English and Creative Writing at Temple University in Philadelphia, where for three years he was Director of the Graduate Creative Writing Program. In 2010 he won the third J. Lloyd Eaton Lifetime Achievement Award in Science Fiction from the academic Eaton Science Fiction Conference at UCR Libraries. He is also a recipient of the William Whitehead Memorial Award for a lifetime's contribution to lesbian and gay literature.
SFWA PRESIDENT, STEVEN GOULD:
One of the perks of being SFWA president is the option of selecting the Science Fiction and Fantasy Writers of America's next Damon Knight Memorial Grand Master. One of the tragedies is we only get to select one a year. That said, from the grains of sand in my pocket, I am delighted to pull this star.

Samuel R. Delany is one of science fiction's most influential authors, critics, and teachers and it is my great honor to announce his selection. When discussing him as this year's choice with the board, past-presidents, and members, the most frequent response I received was, "He's not already?"

Well he is now.
IN HIS OWN WORDS:
This award astonishes me, humbles me, and I am honored by it. It recalls to me–with the awareness of mortality age ushers up–the extraordinary writers who did not live to receive it: Roger Zelazny, Joanna Russ, Thomas M. Disch, Octavia E. Butler–as well, from the generation before me, Katherine MacLean, very much alive. I accept the award for them, too: they are the stellar practitioners without whom my own work, dim enough, would have been still dimmer. ~Samuel R. Delany
The DAMON KNIGHT  MEMORIAL GRAND MASTER is given by SFWA for 'lifetime achievement in science fiction and/or fantasy.' Delany joins the Grand Master ranks alongside such legends as Isaac Asimov, Alfred Bester, Harlan Ellison, Ursula K. Le Guin, Connie Willis, and Gene Wolfe. The award will be presented at the 49th Annual Nebula Awards Weekend in San Jose, CA, May 16-18, 2014.
More information on the award's history and the Nebula Award Weekend can be found at: http://www.sfwa.org/nebula-awards/nebula-weekend/
To request interviews, or for questions concerning SFWA, the award's history or the Nebula Award Weekend, please contact publicist Jaym Gates at pr@sfwa.org.
Mirrored from SFWA | Comment at SFWA
Chip Delany was not already a SFWA Grand Master?
Chip Delany?
Still'n'all, let's not be ungracious. It may be unconscionably late, and we may speculate all sorts of reasons for that, but none the less: Chip Delany has been recognised as a Grand Master by SFWA. Yay.
Seriously, people.
her fear to publish something edgy.) This fear of attempting something big and failing has only gotten worse since I've been published. Writing about the Troubles gave me a pretty good idea about what's at stake. The fact that I've moved to touchy American Issues doesn't make it any less scary. So, every once in a while I stop and wonder what I'm doing and why and if I'm doing the right thing? Frankly, these kinds of fears are a healthy thing for an author. It means you're stretching. You're trying out new things. Given my career goals, that's important to do. Given my beliefs when it comes to my chosen genre, it's very important indeed. SF/F used to be dangerous. It was where all the far out ideas lived. It was where people went to Think About Things. It was where all the important, uncomfortable questions got asked. Sure, there were always sectors of SF/F that were purely for entertainment. There's nothing wrong with that. There should be room for everything in genre. Genre stops being creative when it becomes too restricted, after all. Mostly, I believe SF/F is alive and kicking. But there are days when I feel that SF/F got complacent--particularly when people espouse the "In SF/F, 'Alien' is only time we're allowed to address 'Other' and that's why insisting on being more inclusive of other races, genders, and sexual orientations is ruining SF/F" argument. If you ask me, it's the downside to the new wave of popularity of 'geek culture,' this push for genre to be solely what it has always been in the past. The need to re-hash what's already been done. Nostalgia is not a place for SF/F to stay. Not that everyone who lives in our little corner of the Island of Misfit Toys feels exactly as I do. Frankly, I've come to discover that I'm kind of a minority in thinking that SF/F is for smart, thoughtful people who want to explore new ideas, even uncomfortable ones, but I'm sticking to my faulty perception nonetheless. It doesn't make what I'm doing any less scary. But I like to think terrified is how Russ, LeGuin, Huxley, and Bradbury felt (and feel) when writing. So, when I'm afraid I like to tell myself it means I'm doing the right thing.

By the way, when I talk about 'edgy' I'm not talking about dark and violent for the sake of being dark and violent. I feel that dark and violent needs purpose. Otherwise, it's no better than a gladiator ring. I'm a Humanist. I'm opposed to that kind of thing.

Anyway, most of this is to reassure myself. There's no flawless way to explore uncomfortable ideas. People will be disturbed. That's the point. I'm human. I'm not perfect. I will and do and have made mistakes. But I feel the attempt at uncomfortable topics is important enough that it's worth the risk. So, I'm pushing myself. Thank goodness for Liz Argall's visit this summer. She's an amazing person, and I learned a great deal from her about discussing uncomfortable things like race and gender and such. It's good to have people around who've had a lot of practice.
I'll be honest. The current WIP is more than a little scary. Every once in a while--quite frequently, if I'm honest--I wonder if I've bitten off more than I can chew. I keep thinking back to a short story based on this world that I sent to an anthology. The editor rejected it. It was a very nice, personal, A+ rejection. However, one of the things she said about it was that it was 'ambitious.' At the time, it made me a little angry since I feel that's what SF/F is for. My second thought (fifteen seconds later) was that I'd failed at my ambitious goal, and that this was her way of gently letting me know. (I firmly believe this was the case, and not
Whut were u eatin?
icanhastofu.com
Episode: Halloween Knights, Season 5 Screen Capture from:
lolmac


I think the LJ gods were listening. And if they are kindly gods, this will continue. But if they are tricksy ones, they will curse me back to lurking status again.

I have to tell you, right now, this comment box is only picking up every other letter I type, UNLESS I keep a "write mail" thing up alongside it. No. Really. And no, it's not my computer or my keyboard--everything is fine both on the internet and off...except for writing in this comment box. I'm not kidding. I wish I were.

...LJ has decided to behave. I swear on my keyboard that since posting yesterday's "On-going LJ Woes" post, I've not had a single moment of lag, error notices, or shenanigans.
Francesca Forrest, Pen Pal
I read this in early draft, and loved it, but I was afraid that an agent or editor would require Francesca Forrest to gut so unusual a book in order to make it fit into market requirements. I was so relieved when she decided to go indie.
It seems to be a young adult novel at the beginning, as Em, who lives in a tiny floating village in the gulf coast flings a bottle into the sea, hoping it will net her a pen pal. Through the serendipity that always attends message bottles that do fetch up somewhere (and Forrest
is collecting links to real stories about these
), her letter comes to Kaya, a young woman suspended precariously over a volcano as a political prisoner. Kaya's letters and her journal, written to keep her sane in her increasingly dangerous prison, are swapped with Em's letters and story. This could be read by young people, and I think they would be fascinated, but as the lava rises inexorably in the volcano, and a hurricane threatens the gulf shore, the stakes intensify in the world of adults with powerful poignancy.
And that's why it's so amazing. Without treading into graphic adult territory, the story gives a true picture of how young and old live in a dangerous and difficult-to-navigate world. Further, what makes a good book into a great one is the subtle touch of magic, built absolutely into the worldviews of the the characters, so it becomes as ineffable as sunlight on water. Is it real? Is it delusion? That will depend on who you ask--and who you are as a reader.
I found this story so compelling that I've been running an interview by letter with the author, which I will post as soon as I finish reading this, the final draft of the book.
Andrea K. Höst, Bones of the Fair, sequel to Champion.
"Happen?" Aspen gave her a pitying look. "My dear child, what have you and the King been up to for the last six months? Hours of lustful abandon, that's what would happen. The shrieking of my name in ecstasy. A good deal of parading about naked, and many tender confidences where he tells me all his secrets."
Though this is a sequel, I believe that a new reader could plunge right in; a new character is introduced at the beginning, who has her own slant on the action of the first book, skillfully serving as a reminder for the reader familiar with
Champion
and getting a new reader up to speed on the beguiling world of Darest, so full of dangerous magic.
That said, I strongly recommend
Champion
, which begins with a delightful role reversal, wherein a young woman with no military skills discovers that she is the king's champion, and must defend a king she has never met. Along with Soren, the champion, the reader enters a fascinating world, and this book contains a rarity for me, an introduction of the fae that evokes the numinous.
Ankaret Wells, Heavy Ice.
This is also a sequel (
The Maker's Mask
and
The Hawkwood War
) in her space opera about the world of Requite. I liked the first one better than the second (which was still a ripsnorting read), and I absolutely loved her stand-alone
Firebrand
, prompting me to grab this as soon as I heard it was out.
The opening is very promising; in somewhat similar fashion to
Bones of the Fair
we get a new perspective on the action gone before, which turns a summary into intriguing perspective. It looks to be a good, long read, with plenty of world building, humor, action, and fascinating characters--just the way I love space opera.
Three new books have come out in the past week, all of whom I have been anticipating. I could not help but dip into all three! Here are my impressions so far: